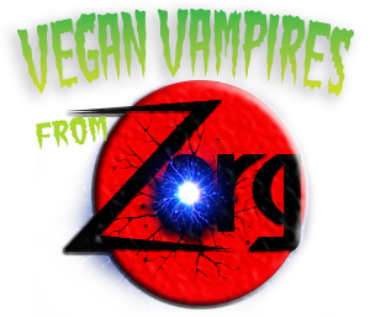 Vegan vampires from Zorg by producer Mike Bennett and Friedbanana productions
Website:
https://www.veganvampiresfromzorg.com
REVIEW
This arthouse film was a great success at the Harringay Arms in workshop form in front of an audience of music lovers and film geeks respectively.
Centred around a journey to Hell and back when a bunch of fledgling filmmakers go to California to shoot a horror film in a vinyl store called vinyl solutions.
Stars in the likes of Melanie Williams, Wolfy Foxlow, Peter Hook, Glen Matlock, Steve Jones, Shane MacGowan, John Otway and many more the documentary about how not to make a horror film - it's absolutely hilarious and coming soon on Amazon Prime via One Media IP
Check out these photographs and click to see videos and rushes from the forthcoming movie.
These clips come courtesy of Friedbanana & Mike Bennett Productions, One Media IP and Bad Influence Productions.
Stan Chesky
Horror news